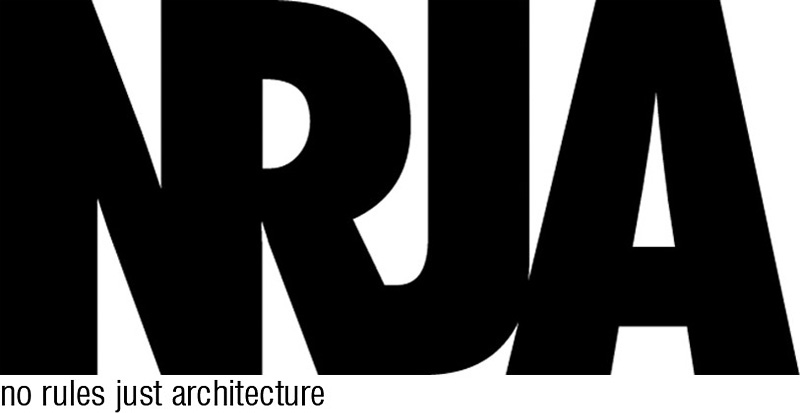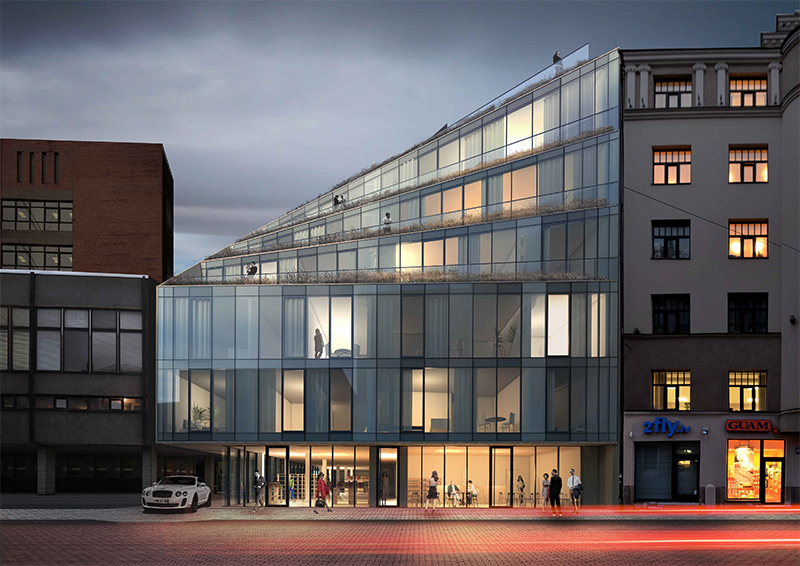 LINK
Proposal for a residential building with commercial spaces on the ground floor on Pērses Street 2, Riga, Latvia.
The building site is located at an important, yet complicated urban area between strikingly different buildings of various heights. The proposed volume is a logical continuation whose varying height responds to the context and forms a LINK between its neighbours.
SPECIFICATION:
Building site rea - 974.6 m²
Floor area - 3557.2 m²
Number of floors - 7 + basement
Parking spaces - 9
Apartments - 28
Commercial space are - 361.5m²
ARCHITECTURAL SOLUTION
The street front facade of 11 m coincides with the height of its neighbouring buildings. The height of the recessed front facade varies from 12.3 m to 21.3 m, forming a visual LINK between its neighbours. The recesses allow for the possibility of front facade terraces. The visual identity of the project remains minimalistic, as its context represents vastly different time periods. Schuecco glass blocks and travertine is used for the treatment of facades.
PLANNING
The underground floor features 9 parking spaces, bicycle racks, storage boxes and technical rooms. The ground floor is comprised from 2 commercial spaces with separate entrances. The rest of the building is occupied by 28 apartments which are accessed by 2 vertical communication cores. The courtyard features recreation areas, zones for sports and children's activities.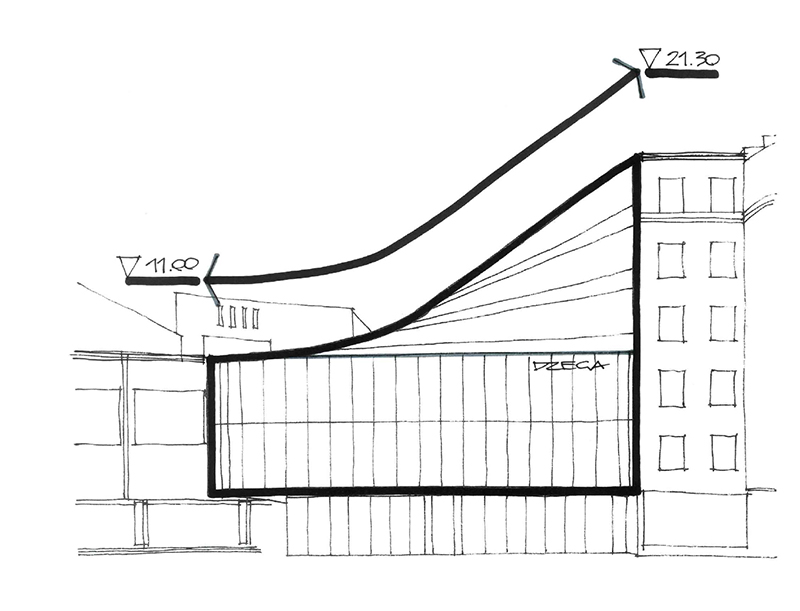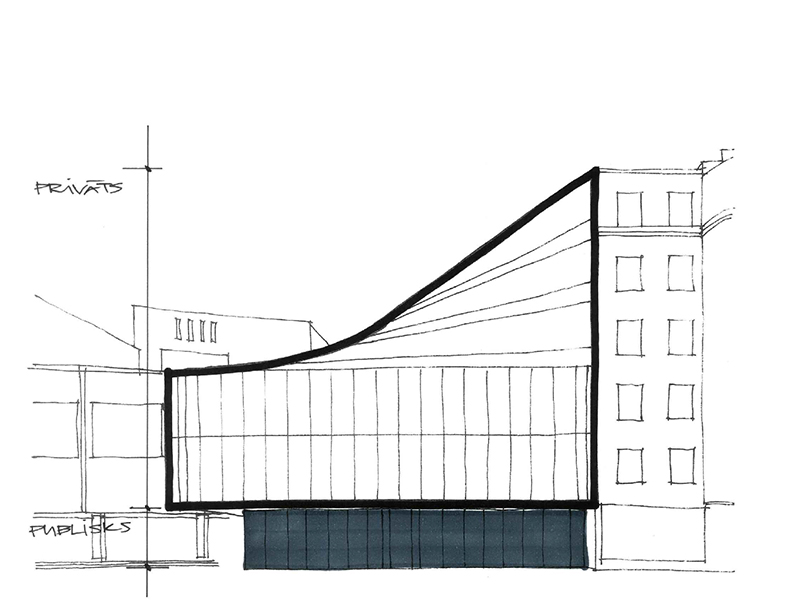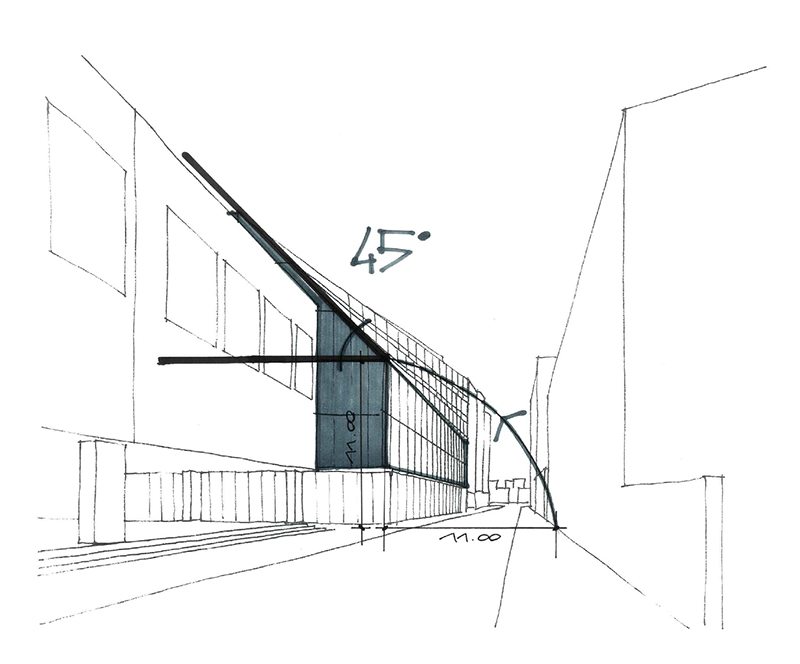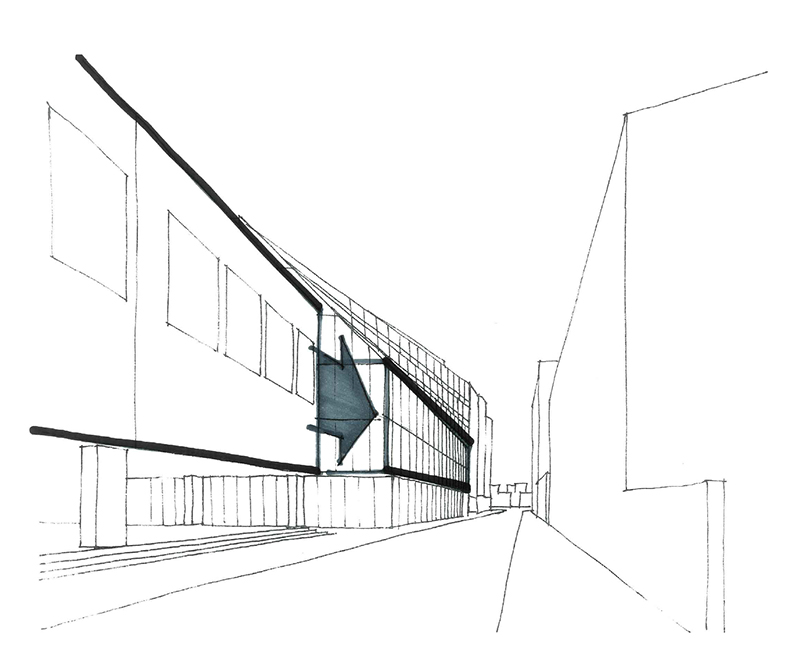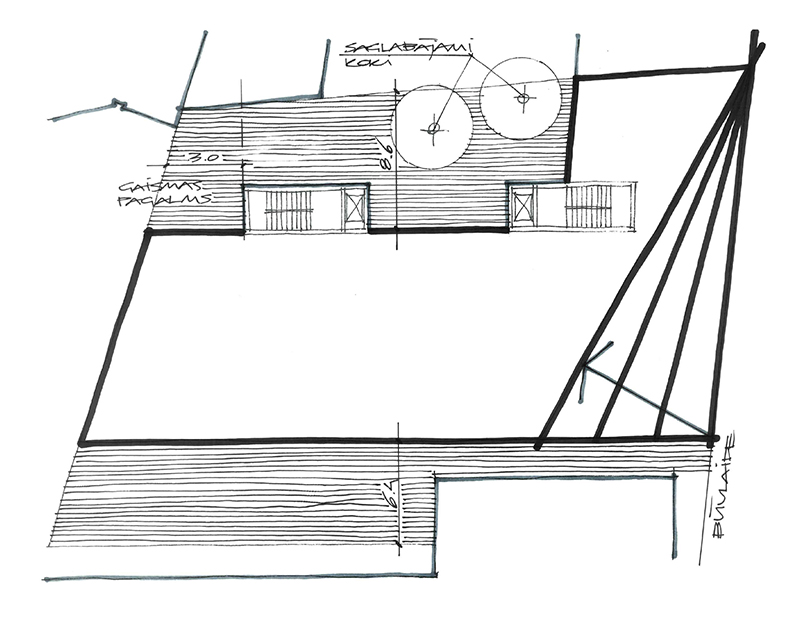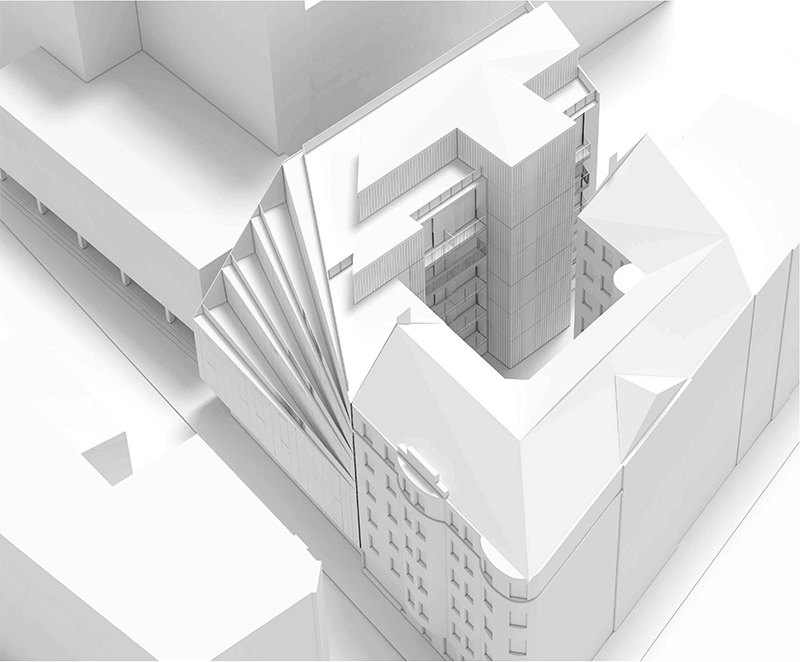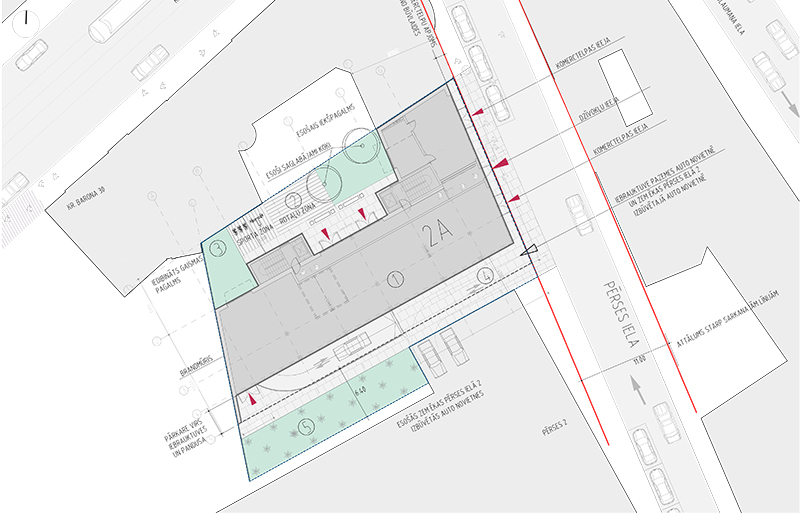 General plan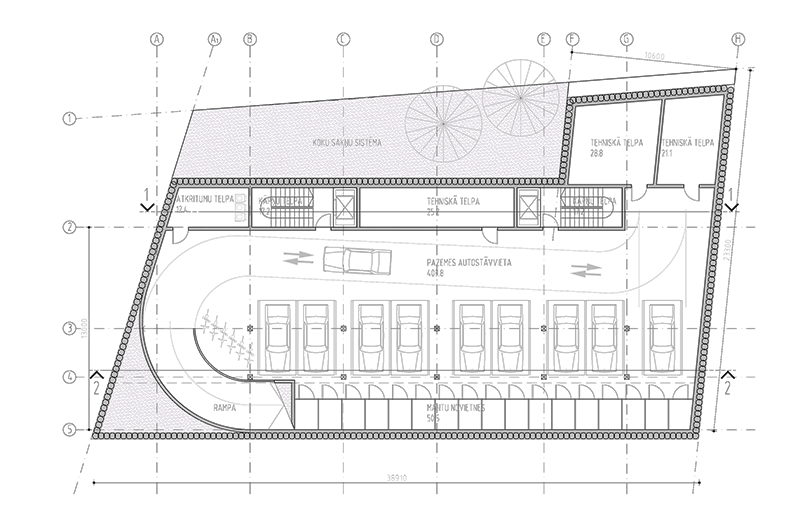 Basement floor plan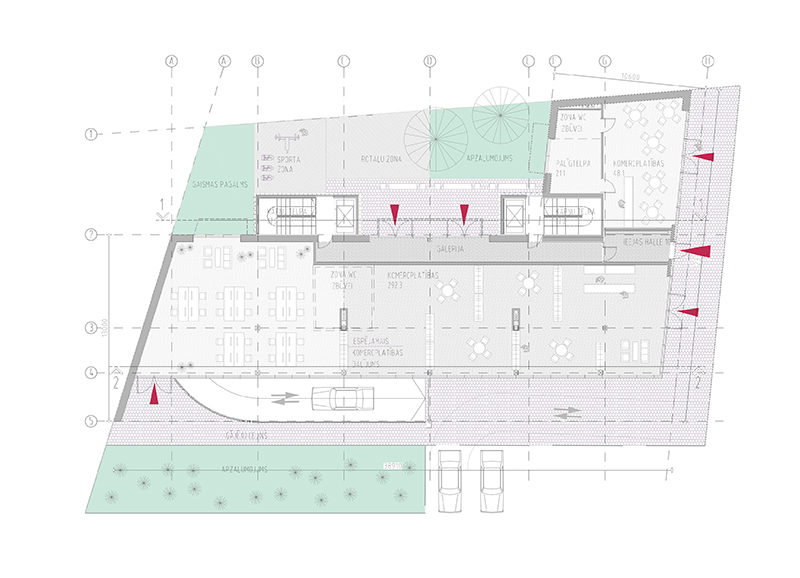 Ground floor plan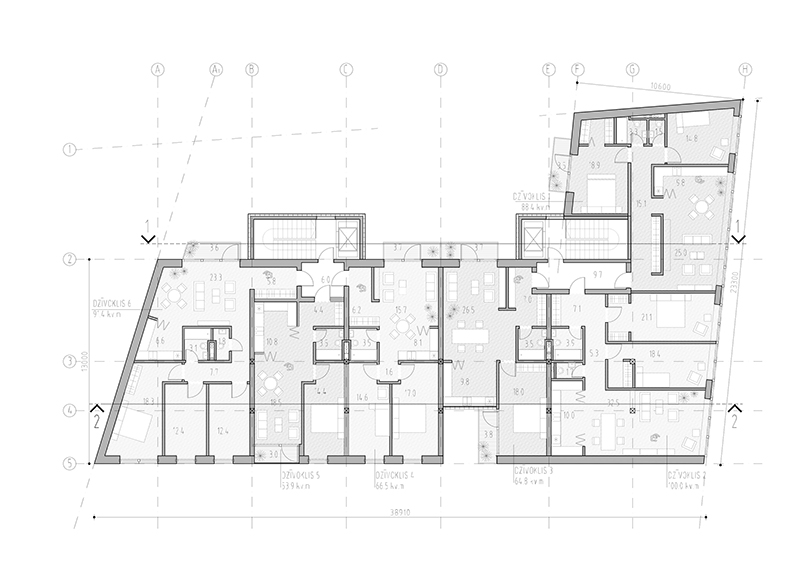 First floor plan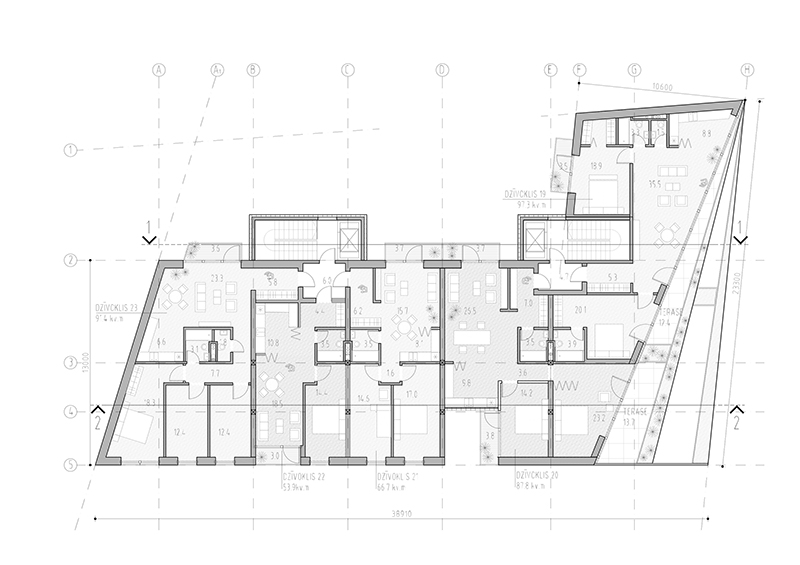 5th floor plan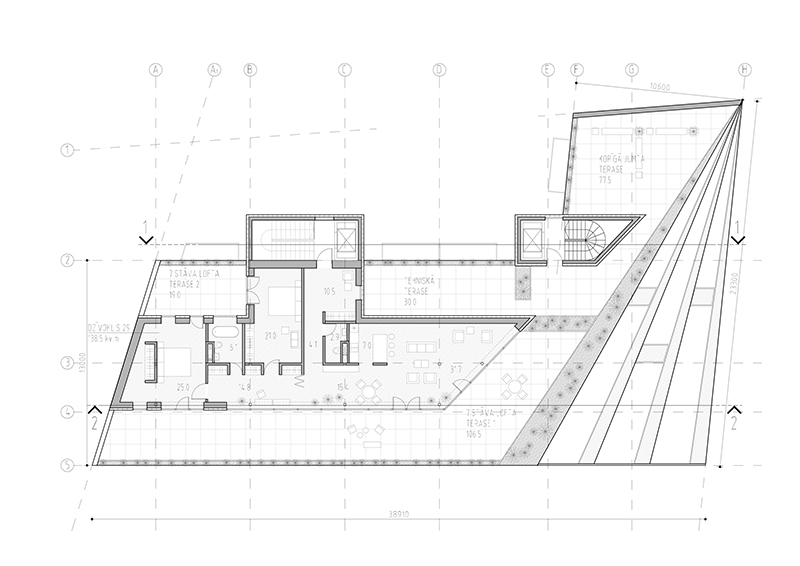 Roof floor plan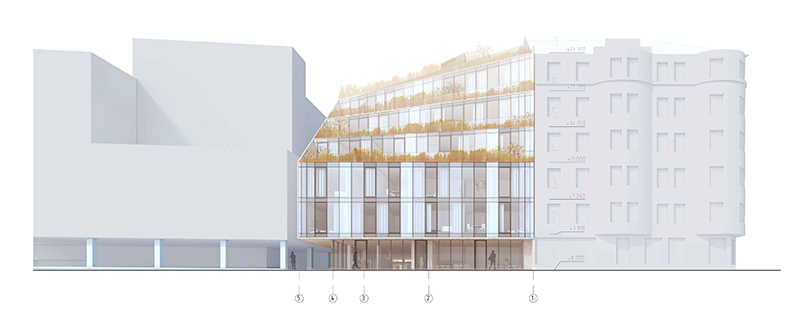 Front facade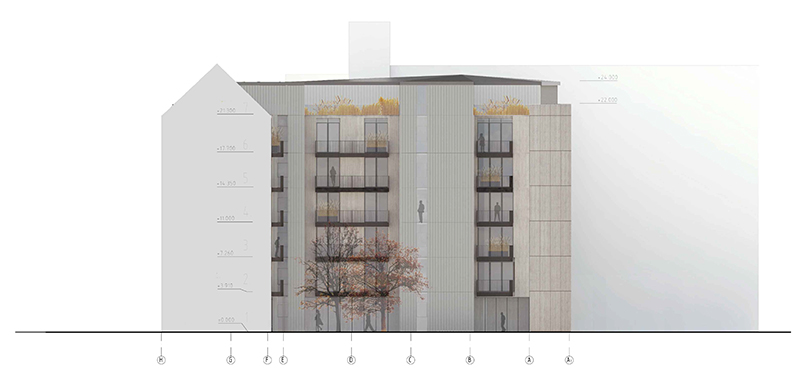 Courtyard facade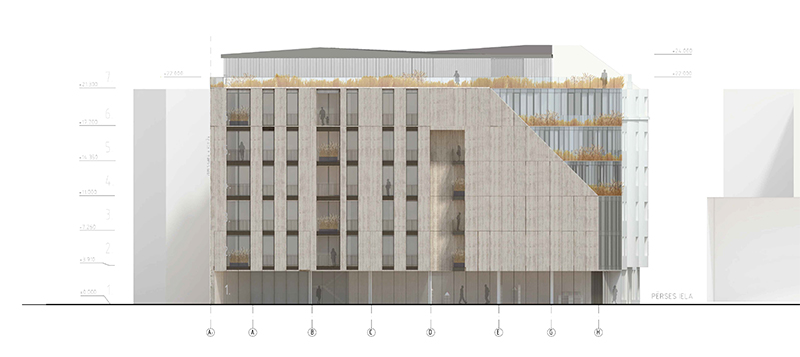 Side facade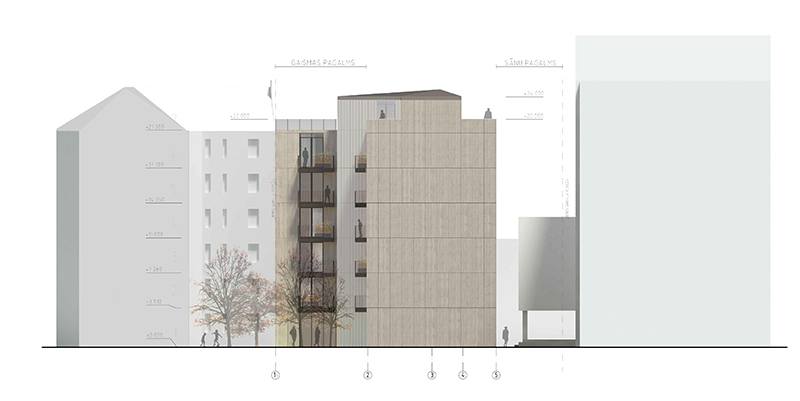 Side facade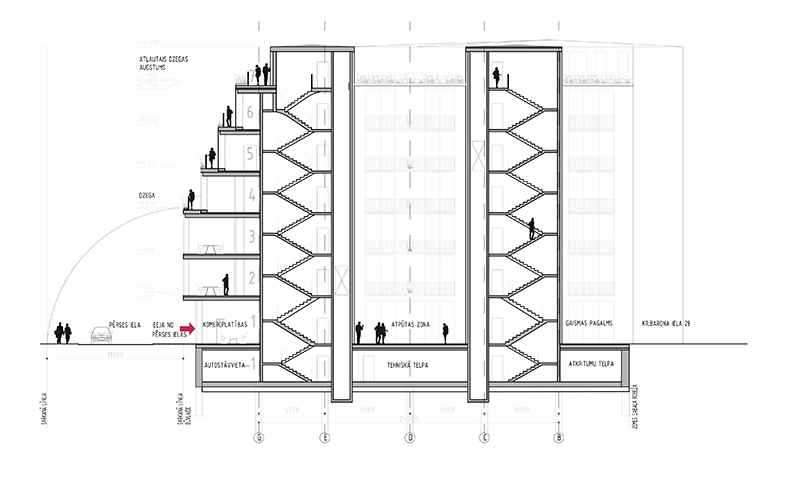 Cross section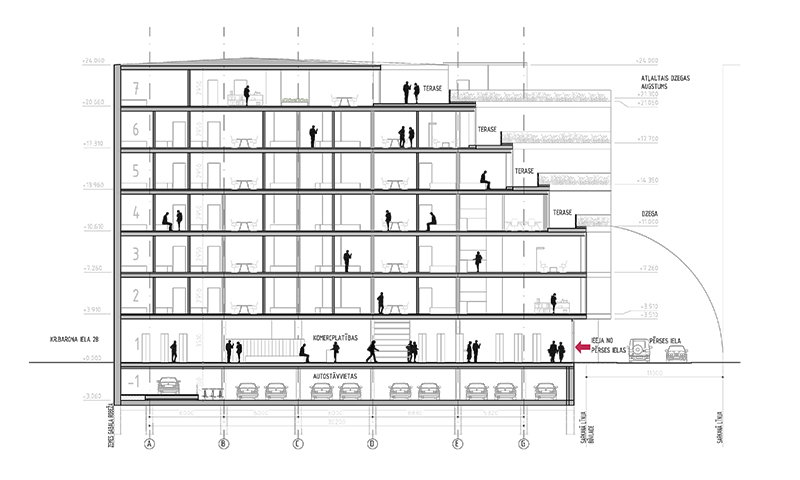 Longitudinal section